There are many ways to gift your family. Finding a gift that will appeal to various personalities in the family can be intimidating. But all it takes to have a great family gift is choosing something everyone enjoys or spurs family bonding time.
So what family gift do you choose? Get those adorable matching PJs and grasp the attention of your loved ones. You might be stuck in your endeavors, but there is no need to panic and give up.
Matching pajamas are a remarkable way to have the whole family gather for a cozy and fun-filled night. You can watch your favorite movies or play your favorite board games wearing the best matching family pajamas. You'll have the means to create great memories and strengthen family bonds.
Pajamas add some humor to the holiday and vacation seasons. Getting into your PJs means it's time to kick back and relax, and you can take it a level high by investing in a matching set. PJs come in varied designs, colors, and sizes, and you should do your homework before you pick the best location in the market.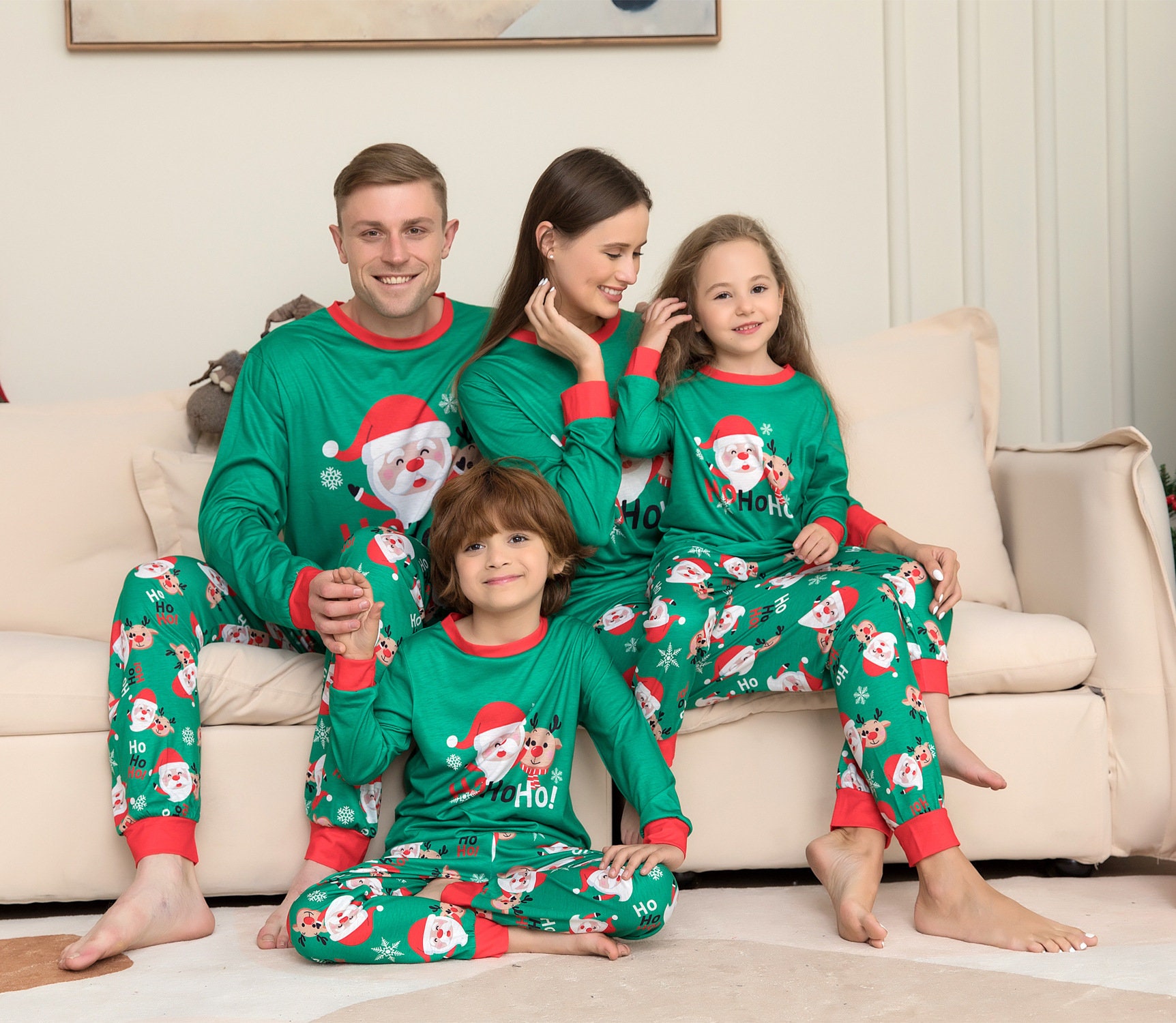 Well, continue reading to learn more.
Picking the Best Matching Pajamas- Facets to Guide Your Endeavors       
Matching pajamas are adorable, excellent for family photos, and make great family traditions. The demand for matching pajamas keeps surging, and you may find it taxing to choose the best set. The good news is that there are aspects to consider when picking high-quality PJs.
Have a look:
Plentiful Colors and Patterns
If you're getting your pajamas for the holidays, make it fun-filled and lively by getting the right set. Remember that the market is flooded with high-quality pajamas, and you're open to ample choice of colors and patterns. You won't go wrong by picking matching PJs that give you a cheerful and festive look.
For instance, you can match family PJs with patterned prints to others with dense colors. Try traditional flannel prints, designs with phrases your family will love, or cartoon graphics.
Diverse Designs and Styles 
Children and adults have varying preferences regarding pajama cuts and styles. There is something good for everyone. You can opt for a sleek, clean, and soft monogrammed button-up pajama style. You can also pick classic sets, onesies, or even personalized designs. PJ's designs are available in different colors, and you can choose classes that fit your family's taste and preference.
Fabrics for Different Weather
Materials used to make PJs allow you to select them according to a given climate. Best fabrics for sleepwear include:
Lightweight cotton pajamas
Flannel pajamas
Supima cotton pajamas
Broadcloth
Knits
 Silk
Interestingly, try and wow your family by adding matching robes to the pajamas and elevate the night impression.
Pajamas Are Practical 
The functionality and practicality of matching pajamas contribute to their high demand. You can wear pajamas anytime, whether at night in bed or all day when lounging on your sofa. However, consider the quality of the pajama set you pick. Ensure they are breathable, lightweight, comfortable, and soft.
PJs Are Budget-Friendly
Pajamas are budget-friendly, and their prices will vary from one store to another. Factors influencing the costs of matching pajamas include size, colors, design, and quality. If on a budget while on holiday, get a pair of decent PJs with a basic color scheme.
Personalization is Available
Once you get a set of pajamas you like, add a special touch by personalizing them. Try monogramming, as it's the trend and a luxurious way to improve the look of your PJs. Personalization ideas vary, and you can even create your designs. You can print a family photo, favorite pets, or names on your pajama sets.
To Sum Up
It would be best not to overlook the idea of gifting your family matching pajamas. They create great memories and help the family bond on different occasions. With varied and distinctive styles and designs, pick high-quality PJs made using the ideal sleepwear fabrics, unique colors, and patterns. Visit your favorite stores and pick themed collections and holiday pajamas, or try other designs in their catalogs.